Troubleshooting tips for streaming videos that pause or lag
Streaming videos in Award Solutions training materials run on the Wistia video hosting platform. If you're experiencing problems with video playback, you can troubleshoot the Wistia platform, your network, your browser, and your device.
Check the Wistia Platform
Check https://status.wistia.com to see if there is a site-wide problem or service interruption with Wistia.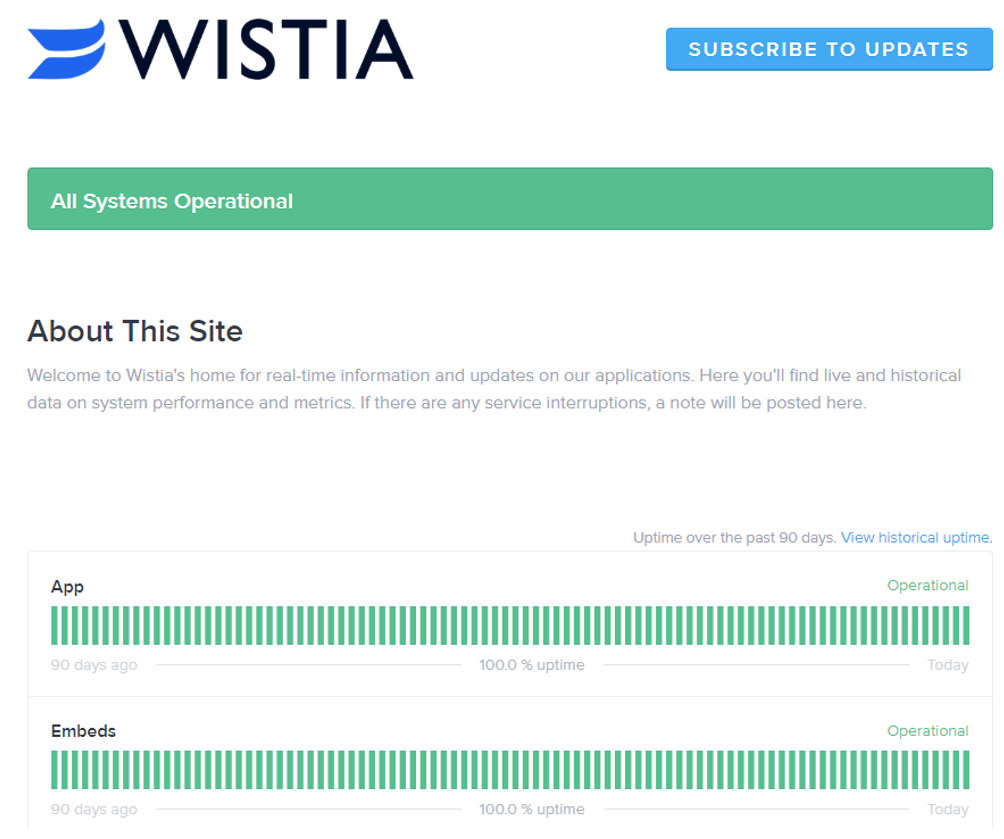 Check your Internet Connection
If you are seeing slow loading times or seeing a "Loading..." message on your media, the most common cause is that your internet connection speed is not fast enough to support reliable playback.
The minimum viable connection speed to stream Wistia media reliably is about 768 kilobits per second (equal to .768 megabits per second). The Wistia platform requires a connection speed of at least 5 megabits per second for an optimal experience with HD capability.
To troubleshoot your internet connection:
Check your internet speed using https://www.speedtest.net
If your internet speed does not meet the minimum requirements (.768 Mbps):

Reset your internet connection. Try resetting your router and make sure you have a secure connection.
Contact your internet provider.
Check your Browser
Clear your browser cache by performing a "hard refresh." This is typically done by holding Shift and pressing Refresh or Reload.
Disable any browser extensions or plugins. The easiest way to test if a plugin is causing problems is to open the page in Incognito or Privacy mode. Every browser has a Privacy mode that disables any extensions or plugins automatically.
Try a different browser. Sometimes playback issues area browser-specific. Switching browsers may give you more information or solve the problem. If you are using Microsoft Edge, try switching to Google Chrome.
Device Updates
Check for updates to your browser or device. If media is failing to play or consistently stuck buffering/loading, make sure you're using the most up-to-date version of your browser or OS. This is especially true for mobile devices.